Enhancing the natural beauty of the Pacific Northwest one yard at a time.
Whether you're looking for regular maintenance, a special project, an irrigation job, or just some help greening your yard up – we have something for YOU! Contact us today for a free consultation with our professional estimators to answer any questions you may have! 

There's something for every yard!
- Why Pro Lawn Care Etc? -
With over 20 years in business and one of the largest recurring residential routes on the penninsula – running Hansville to Gig Harbor,
we are your local landscape experts.
When you hire Pro Lawn Care Etc you're not just hiring another landscaper – you're hiring a PROFESSIONAL! After meeting with our estimator to discuss your needs and get any questions answered, you'll get a free estimate emailed to you with a link and downloadable PDF. On that online estimate you can uncheck items you don't want and approve it ON THE SPOT! Once approved, a member of the team will schedule your service. Once completed, you'll be able to view pictures submitted by the crew with before and after shots of your project through our Online Portal! Here you'll also be able to pay via credit card, view future services, submit service requests, ask questions and MORE!
Not what you'd expect from a landscaper, eh?
Estimates Sent Since 2019
Completed Projects in 2021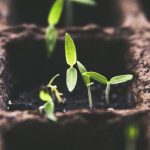 I am a real estate agent and have been using, as well as referring my home buyers and sellers, Pro Lawn Care for the past 15 years. This is the highest complement I can give.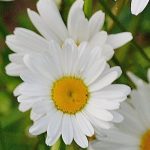 Pro Lawn Care is awesome! They installed a new lawn and garden irrigation system with 12 zones. Not only was the job done well, the team was professional and great to work with and accommodated all the unique needs for our landscape. Wish I had done it sooner and so glad I chose them.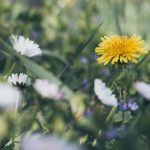 From start to finish, every aspect of hiring this company to do our yard maintenance projects has been outstanding. They are on time, all communication is clear and respectful, the work is done to please the customer, the billing is fair and easy to work with. Love this experience with Pro Lawn Care. Will definitely have them do work for us in the future.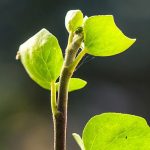 They did a great job cleaning up and beautifying the landscape at the front and sides of our home and the entrance to our property. They were always on time, great follow up and very friendly and courteous.
Frequently Asked Questions
Here are some answers to the questions we're asked most frequently!
Lawn Service – Service consists of mowing the grass, trimming the edges, and blowing off the hard surfaces.
Full Service – Lawn Service that also includes garden bed maintenance, shrub maintenance, and storm debris clean up during the off season.
We service from Hansville to Gig Harbor for recurring maintenance.
For other services, please contact us to see if we service your area.
Still Unsure? Contact Us!
If you're not finding the information you're looking for, you have other questions, or maybe you just want to hear a friendly voice…give us a shout and we'll be glad to assist!